Are you looking for some good setups for the GBPNZD pair? Get in on the action and buy British Pounds to New Zealand Dollars today!
The market is hot right now, and there's no better time to get in on the action than now.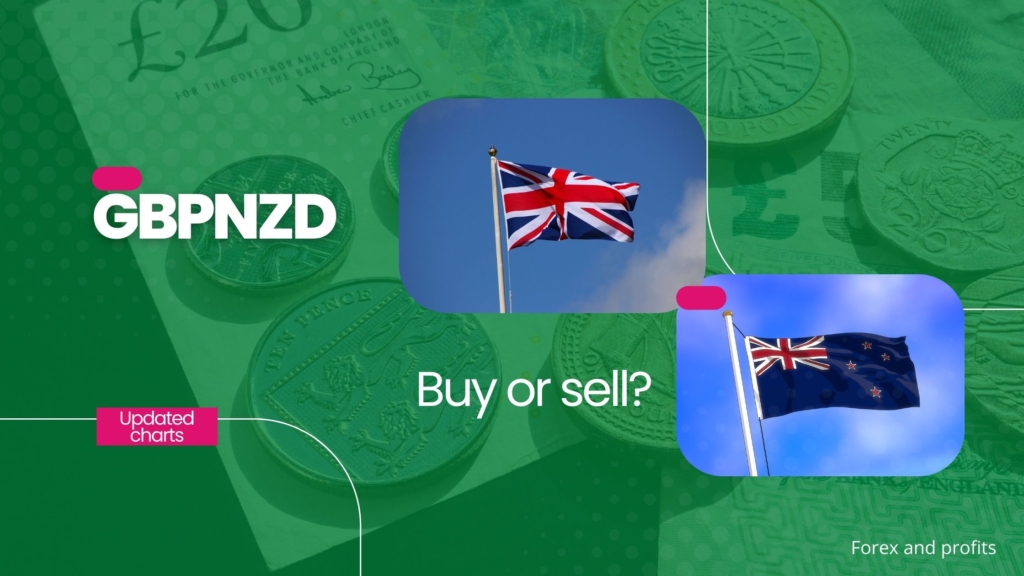 GBPNZD is a great buy trade and will only continue to go up in value.
Make sure you don't miss out on this incredible opportunity. I will show you why I want to buy the British Pounds to New Zealand Dollars today! If we are right, you won't regret it.
Remember, you should never invest more money than you can afford to lose.
Why I think the GBPNZD is going Bullish
The GBPNZD had been steadily moving up from April 5 to the present and it is still moving up.
GBPNZD Buy idea using Fibs, Pivot Points and ZigZag Channel by forexandprofits on TradingView.com
The RSI and ADX agree that the trend is still strongly bullish for this pair.
The GBPNZD hit the resistance level and bounced down for a retracement, however as per the Fib with the Linear Regression Channel, and the SRS Trend Rider Pro they all display a strong Bullish sentiment.
My analysis on the 4 Hour chart in Smart trader shows a target of 1.97724 for those who want to ride this currency pair train a bit longer until the .720 on the Fib scale and a target of approx + 284 pips is reached. The RSI appears to be headed down however a quick look back and the RSI weaves its way along making it unpredictable to use in establishing direction.
Careful monitoring of this pair is needed to take advantage of a trend reversal up when it is ready using the Pivot Super Trend. This is not a quick, fast trade. This will be a slow progression requiring patience. You can either scalp this trade on the ride up or put in a low lot size and sit back and enjoy the ride up until you are ready to cash in the profits.
My profit target is 1.994.
GBPNZD price right now
What is the current direction with the sRs Trend Rider Pro?
The sRs Trend Rider Pro displays a strong Bullish sentiment for the British Pounds to New Zealand Dollars pair, on the 4 Hour chart.
The market is constantly changing and with it the needs of traders. That's why I've started using the sRs Trend Rider Pro for Metatrader 4.
It's a great tool that helps me stay on top of the market and make the most accurate trades possible. If you're looking for an edge in the markets, I highly recommend using this tool!
If you are planning to scalp this pair, it is brilliant to use the sRs tool.
In addition, I use to have a look a the technical analysis that is updated below for the 15 min, 1-hour, and 4-hour-timeframes.
GBPNZD 15 min
Are you looking to make some trades on the British Pound and New Zealand Dollar?
If so, you'll want to check out this technical analysis for the 15-minute chart!
GBPNZD 1 hour
Ready to learn about technical analysis for the 1 hour for the British pound and New Zealand currency? Here is the current signal:
GBPNZD 4 hours
Looking at the 4-hour charts for the British Pound and New Zealand currency:
What are the forex experts saying about the GBPNZD prediction?
Central Charts
Bullish GBPNZD price forecast
Type: Bullish
Timeframe: Weekly
ActionForex
Bearish GBPNZD price forecast
Type: Bearish
Timeframe: Hourly
Investing
Bearish GBPNZD action bias forecast
Type: Bearish
Timeframe: 6H/Weekly
Live Chart GBPNZD
Looking to trade the British pound to New Zealand dollar? Check out our live charts for the latest price updates! Our interactive tools make it easy to track market trends and make informed trading decisions.
What will be the price of the GBPNZD in the next months?
Walletinvestor
Bullish GBPNZD prediction
1-year forecast: Bullish for the GBPNZD to 1.944
5-year forecast: Bullish to 1.958
Make sure you stay ahead of the competition by using our charts to get an edge in the market.
Forecast City
These analysts have a bullish long-term forecast for this currency pair.
If you're looking for an exciting pair to trade, look no further than this currency pair!
At what level is the GBPNZD price Expected to Rise?
According to Gov Capital, the GBPNZD currency pair is expected to reach 9.2506 in 2027
At what price is GBPNZD price expected to drop?
The least possible price of this currency pair may be 1.57845 in January 2023, according to GovCapital.
GBPNZD Economic calendar
Are you looking to make some trades on the British Pound and New Zealand Dollar?
Then you'll need to keep an eye on the economic calendar! We've got all the latest news and events that could affect these two currencies.
So be sure to stay up-to-date!
What to do next?
It's time to boost your trading account with some signals that I really believe in.
I also shared the best trading ideas for Gold – the charts are updated frequently. Let me know your thoughts.
We provide new trading analysis every week
Was this article helpful for you? What do you think of the GBPNZD chart? I often use Pivot points in my analysis.
I have already written an article where I explained in detail how to use pivot points in Forex.
I'd love to know what you thought of this article. Don't forget to go to our Facebook page and give us a "Like" and leave your comments.
Other pairs you should check out:
Disclaimer:
Before participating in Foreign Currency Trading (Forex Market) you must consider carefully the risks of the market, which has big rewards potential, yet is also extremely risky.
Consider all the risks carefully before investing in the Forex Market.
Remember that all the information and signals, prices, and trade recommendations provided here on Forex and Profits are only general information and market commentary, thus, it does not incorporate investment advice.